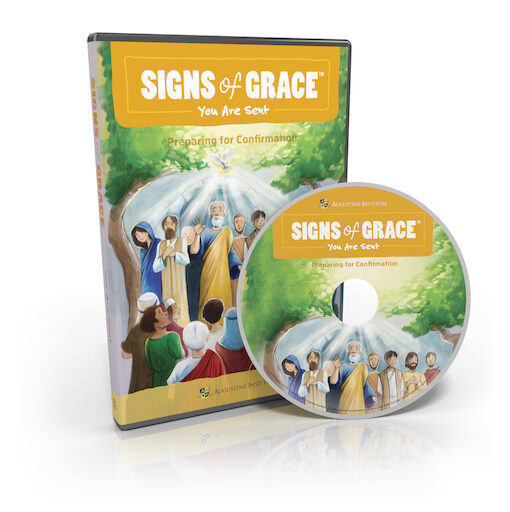 Signs of Grace: Confirmation
DVD Set
Publisher: Augustine Institute
ISBN: 978-1-955305-06-8
Item Number: AUGS-305068
Details
Each session includes a short video that is carefully crafted to ease the child into the lesson for the day, helping them become open and excited for what they will learn. Animation, hand-drawn Catholic symbols and graphics, engaging sound, and warm, entertaining presenters meet them at their level and convey the big idea of what is about to be unpacked by their teacher.
Session 1: The Sacrament of Confirmation
Session 2: Gifts, Fruits, and Charisms
Session 3: You Are Plugged In!
Session 4: A Walk through the Rite of Confirmation
Session 5: You are Sent
Weight: 0.226 lbs
Identifiers:
1955305064
305068
9781955305068
AI_SOG_19