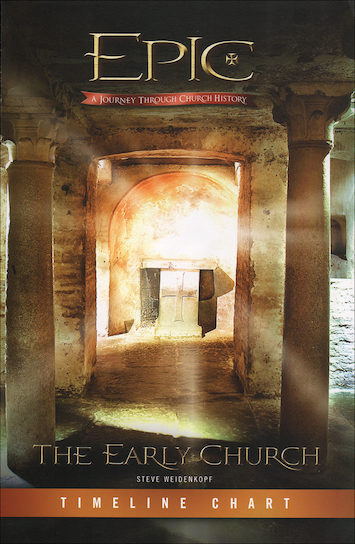 Epic
The Early Church, Timeline Chart
Publisher: Ascension
ISBN: 978-1-935940-19-7
Item Number: ACEN-ECCHART
In stock.
View Complete Program
Epic
Details
Reference tool and guide for students to use as they progress through the Early Church study. Graphically illustrates and lists the main people, places and events of the first 500 years of church history, covering the first three periods in the color-coded
Epic
church history system: The Mustard Seed; Persecution; and Coversion and Councils.
Weight: 0.049 lbs
Case Qty: 150
Identifiers:
1935940198
9781935940197
ECCHART