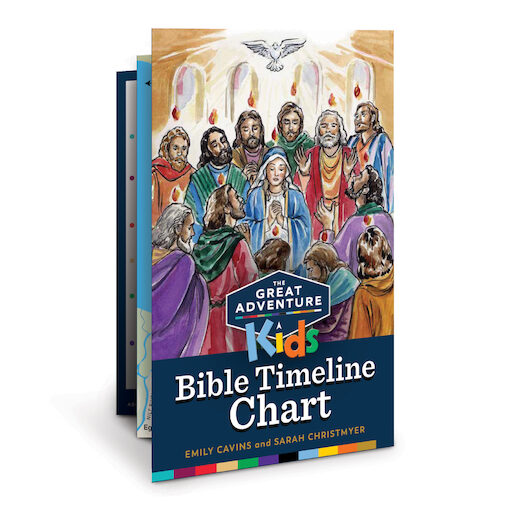 The Great Adventure Kids
Great Adventure Kids Timeline Chart 2021
Publisher: Ascension
ISBN: 978-1-950784-74-5
Item Number: ACEN-784745
Details
Ages 6 and up. The Great Adventure Kids Bible Timeline Chart is a color-coded, accordion-style folding chart that details the twelve periods of Bible history.
Echoing Ascension's groundbreaking tool for understanding the Bible—The Bible Timeline®️—this Chart helps children begin to see how the people and the events of the Bible fit together to reveal the remarkable story of our faith.
With its vibrant colors and kid-friendly illustrations, this unique resource shows children the chronology of the Bible in a way they're sure to remember.
The back of the Chart contains several important features, including
an explanation of how each person fits into the story of salvation history within the context of the Catholic Church,
a description of the six covenants, and
The Bible Timeline Prayer that is said using the Prayer Beads
Makes a great Christmas gift for Catholic children.
Weight: 0.062 lbs
Identifiers:
1950784746
784745
9781950784745