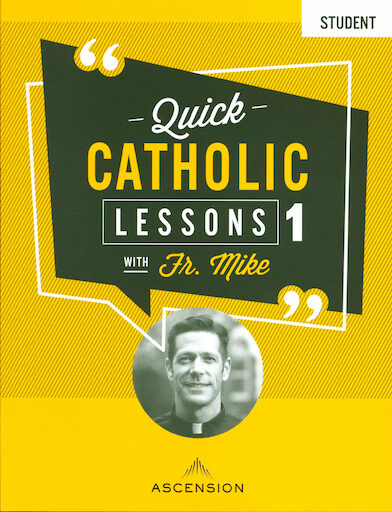 Quick Catholic Lessons with Fr. Mike
Volume 1
Student Workbook
Publisher: Ascension
ISBN: 978-1-950784-40-0
Item Number: ACEN-784400
Details
Student Workbook provides the space for teens to enter in and engage with Fr. Mike's presentations, helping to reinforce the lessons given in the videos. It includes multiple-choice questions, prayers, discussion prompts, activities, take home exercises, and more. Each lesson provers a breakdown of Fr. Mike's train of thought to help them follow along with the video. 15 lessons for high school with 30-, 45- and 60-minute class time options. Topics:
1. Why Be Catholic and Not Just Christian?
2. Motivation to Go to Mass
3. Why Confess My Sins to a Priest?
4. Learning How to Love from the Bible
5. What Is Hope and Why Do You Need It?
6. Is it OK to Judge Someone?
7. The Power of Prayer
8. Battle of Prayer
9. Three Steps to Unceasing Prayer
10. Mastering Love and Relationships
11. The Meaning of Suffering
12. Mortal vs. Venial Sin
13. Talking About Suicide
14. How to Quit Porn
15. Avoiding Impurity
Paperback, 104 pages. (©2018)
Weight: 0.668 lbs
Case Qty: 50 ($647.50)
Identifiers:
1950784401
9781950784400
ACEN-784400
Teaching Guide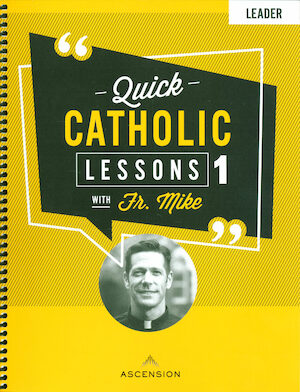 $59.95
ACEN-016954
More in This Program