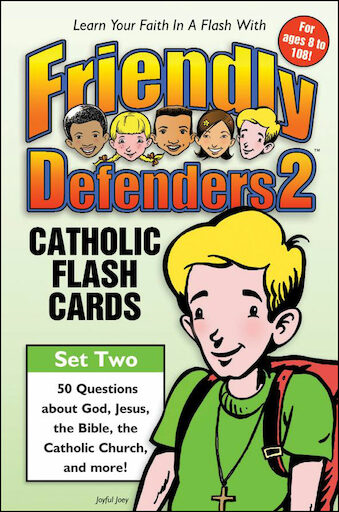 Friendly Defenders Catholic Flashcards
Set 2
$9.60 Save 20%
Retail price: $11.99
Publisher: Ascension
ISBN: 978-1-932645-25-5
Item Number: ACEN-645255
Non-returnable.
Estimated ship date: July 12, 2022
Special order item: Price and availability not guaranteed.
Details
Ages 8+. Building on the success of the original Friendly Defenders Flashcard Set, this second set answers more questions about God, Jesus, the Bible, the Catholic Church and more. Each card includes an inspirational verse and a list of relevant Bible verses and Catechism sections. Set of 50 cards.
Weight: 0.538 lbs
Case Qty: 65 ($624.00)
Identifiers:
193264525X
645255
9781932645255