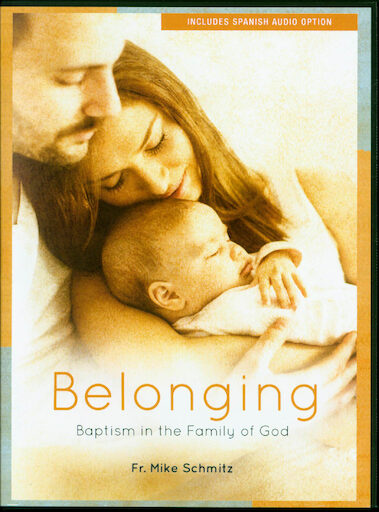 Pertenecer: Bautismo en la familia de Dios
DVD
Spanish
Publisher: Ascension
UPC: 8 11661 01504 9
Item Number: ACEN-015049
Non-returnable.
3 in stock. Out of print. No longer printed by the publisher.
Details
With Spanish audio option. DVD Set is designed to be used with the Parent Guide. The first DVD includes a welcome video and the six program segment videos (each about 10 minutes long). The second DVD contains the additional videos.
Program Segments:
1. What's in a Name?
2. Real Relationship
3. Liar, Lunatic, or Lord
4. Child of God
5. Real Change
6. Your Family
Additional Videos:
1. The Rite of Baptism
2. Role of Godparents
3. Informational Video
4. Leader's Training
5. Staff Training
Weight: 0.266 lbs
Identifiers:
015049
811661015049