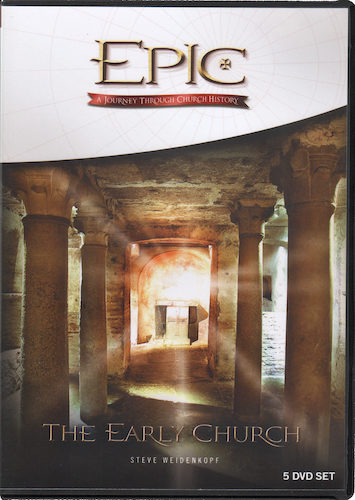 Epic
The Early Church
DVD Set
Publisher: Ascension
UPC: 8 11661 01130 0
Item Number: ACEN-011300
Returnable within 90 days.
In stock.
View Complete Program
Epic
Details
This ten-part DVD Series takes students on a journey through the origins of our Catholic faith. When used in conjunction with the Epic: The Early Church Study Set, these presentations by Church history professor Steve Weidenkopf deliver an inspiring learning experience. Eight hours of content in 10 sessions on 5 DVDs.

Identifiers:
011300
811661011300