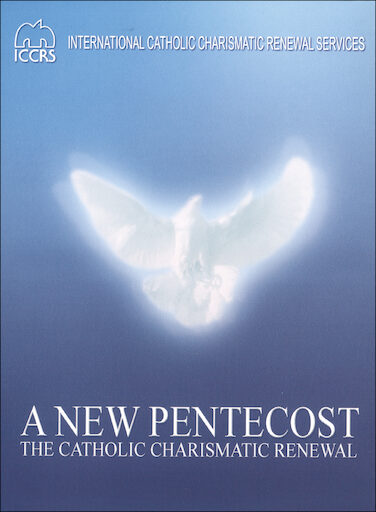 A New Pentecost DVD
The Catholic Charismatic Renewal
$8.00 Save 20%
Retail price: $10.00
Publisher: Vera Cruz Communications, Inc
UPC: 7 78224 16039 7
Item Number: VRCZ-ANP
Non-returnable.
Details
A 30-minute DVD that shows the development of the Catholic Charismatic Renewal from its beginnings. The video is divided into four segments:
Segment 1: The First Pentecost makes the connection between the baptism of Jesus and the outpouring of the Holy Spirit on Pentecost.
Segment 2: The Birth of the Catholic Charismatic Renewal covers Pope John XXIII's prayer for a new Pentecost and then goes to the events of the "Duquesne weekend" and the spread of the renewal.
Segment 3: The Popes Welcome the Catholic Charismatic Renewal starts with a cornerstone address by Pope Paul VI from St. Peter's Basilica as well as a variety of messages from Pope John Paul II and some of the first exhortations given by Pope Benedict XVI to the renewal.
Segment 4: International Catholic Charismatic Renewal Services talks about the renewal from an international perspective.
Total running time: 30 minutes. (©2006)
Weight: 0.179 lbs
Identifiers:
778224160397
ANP