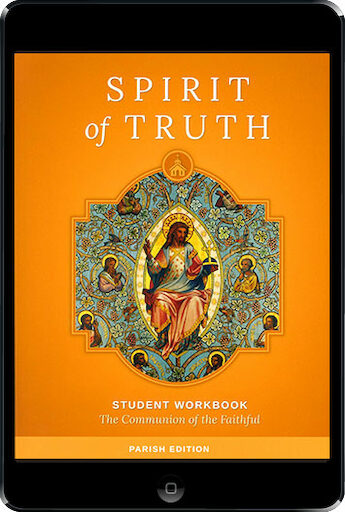 Spirit of Truth, K-8
The Communion of the Faithful, ebook (1 Year Access)
Grade 8 Student Book
Ebook Parish Edition
Publisher: Sophia Institute for Teachers
UPC: 9781622825660ET
Item Number: SOPH-5660ET
Not a physical item. Takes a day to process.
Details
Ebook, 1 Year Access. This year includes five units for middle school students to build on their understanding of: Personal growth, with an emphasis on our vocation to love and our responsibilities to God and each other; Morality, with an emphasis on conscience formation through God's gift of an objective moral standard and prayer; Church History, with an emphasis on what we can learn from history about our identity as Catholics, and how the saints have shaped the liturgy, hierarchy, and doctrine of the Church; The Citizen and Government, including the natural rights of all persons and the purpose of government; God's Plan for Marriage and the Family, with an emphasis on our identity as male and female and all that encompasses, purposes and abuses of sexuality, and resisting temptation to avoid sin and grow in virtue.
Ebooks (digital app) are sold separately.
Identifiers:
9781622825660ET
Catechist Guide for Parish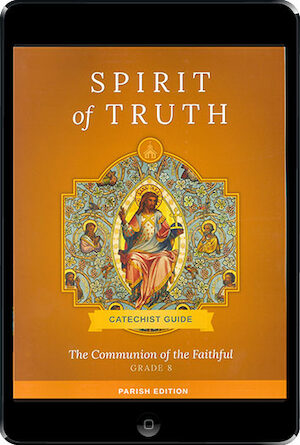 $19.99
SOPH-5646ET
More in This Program