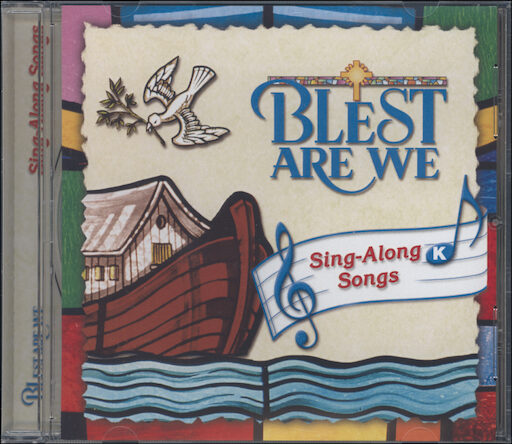 Blest Are We Kindergarten
Kindergarten Music CD
Parish & School Edition
Publisher: RCL Benziger
ISBN: 978-0-7829-1461-0
Item Number: RCLB-601461
7 in stock. Out of print. No longer printed by the publisher.
Details
Music to use for prayer celebrations and classroom fun, sung by a lively children's choir. Your children can easily sing along. The accompaniment and lyrics are in the School Teacher's Guide and Parish Catechist's Manual.
Note: This CD has the same music as
This Is Our Faith 1999 Kindergarten
music cassette, because the programs are identical. (Each song with lyrics is followed by a totally instrumental version.)
Includes:
London Bridge: Thanks and Praise; Frere Jacques: Wind and Water; He's Got the Whole World in His Hands: He's Got Tasty Ears of Corn in His Hands; The Wheels on the Bus: The People in the World; Looby Loo: Here We Dance Looby Loo; Round and Round the Village: Oh, We Can Use Our Talents; If You're Happy and You Know It: If You Know That You Can Do It; The More We Get Together: Did You Ever See a Mother; Twinkle, Twinkle, Little Star: Thank You, God, for Family; Old MacDonald Has a Farm: I Have Friends Both Far and Near; Clementine: Oh, My Teachers; The Farmer in the Dell: The People Whom We Know; Mary Had a Little Lamb: For the Stories Jesus Tells; Michael, Row the Boat Ashore: Make My Thanks to You a Prayer; Jingle Bells: Celebrate; Kum Ba Yah: For Our Food; Silent Night; and Here We Go 'Round the Mulberry Bush: This is the Way We Plant Our Seeds.
Weight: 0.176 lbs
Identifiers:
0782914616
601461
9780782914610
RCLB-S6360