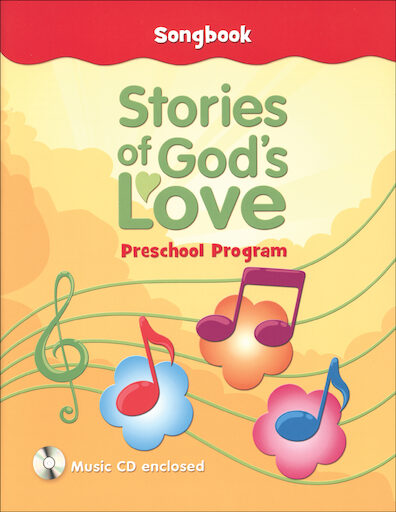 Ages 4-5 Music CD
Parish & School Edition
Publisher: RCL Benziger
ISBN: 978-0-7829-1190-9
Item Number: RCLB-601190
Non-returnable.
1 in stock. Out of print. No longer printed by the publisher.
Details
Original music program with CD and songbook. All songs on the CD are recorded in two formats, one with vocals by adults and children together, the other is an instrumental version that can be played as background music or for sing-along after the children have learned the tunes. Chords and melody lines are included for musicians who want to play the music themselves.

Song Listing: It's Story Time!; Jesus Is My Shepherd; God Made Everything We See; See the Special Star!; Come Be My Friend!; I Pray to God; Jesus Thinks We're Special; See God's Rainbow!; Families Come in Different Sizes; Come and Be My Family; Anytime! Anywhere!

Also includes eleven original prayer services leading children to pray around central themes presented in the program.
Weight: 0.272 lbs
Identifiers:
0782911900
601190
9780782911909
RCLB-20640