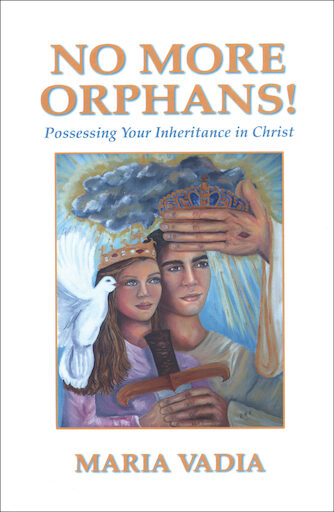 No More Orphans
Possessing Your Inheritance In Christ
Publisher: Queenship Publishing Co.
ISBN: 978-1-57918-426-1
Item Number: QUEE-3090
Details
The kingdom of God is a kingdom of power and glory, and we need to manifest this to a lost world. Understand there is a plan and purpose for God's people on this side of eternity: to extend His kingdom on earth as it is in heaven; to enforce the victory of Calvary over the enemy; to proclaim and demonstrate the power of the gospel of the kingdom so that a lost humanity can repent and turn to Jesus for salvation! There needs to be a transformation in our thinking so we can experience breakthroughs in our lives, in our families and in our nation. Now is the time to break away from the "orphan spirit" that has kept you bound and held you back from your destiny in Christ!
Weight: 0.435 lbs
Case Qty: 72 ($860.40)
Identifiers:
157918426X
3090
9781579184261