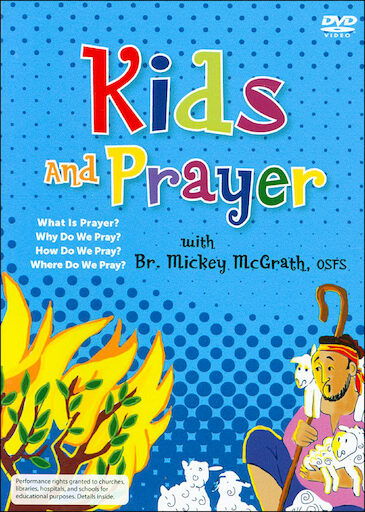 Kids and Prayer
DVD
$12.00 Save 20%
Retail price: $15.00
Publisher: Paraclete Press
ISBN: 978-1-61261-816-6
Item Number: PARA-618166
Details
Introduce children to prayer with a lively video presentation in four sessions each asking a basic question. Each segment includes explanations from Br. Mickey McGrath, interviews with kids, onscreen storyboard Bible teaching and "on the road" field trips to look at each question from a different angle.
Session 1: What Is Prayer?
Session 2: Why Do We Pray?
Session 3: How Do We Pray?
Session 4: Where Do We Pray?
DVD, 38 minutes total playing time. (©2016)
Weight: 0.226 lbs
Identifiers:
1612618162
618166
9781612618166