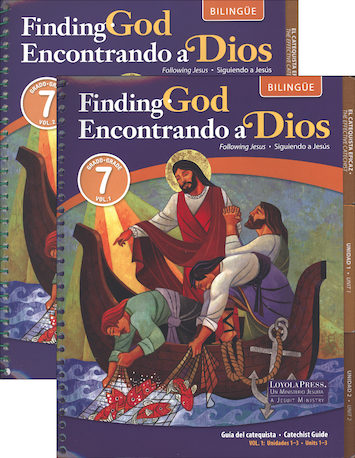 Encontrando a Dios, K-8
Grade 7 Catechist Guide Kit
For Parishes
Bilingual
Publisher: Loyola Press
ISBN: 978-0-8294-4097-3
Item Number: LOYO-40973
View Sample
In stock.
Details
Bilingual Catechist Guide comes with two CDs, and classroom posters in English and Spanish. Since every page is presented in English and Spanish, the Catechist Guide has been divided into two spiral-bound volumes. (©2016)
Digital Resources for At-Home Faith Formation
Free chapter-by-chapter at home lesson plans, games and study guides for every grade.
Weight: 9.325 lbs
Identifiers:
0829440976
40973
9780829440973