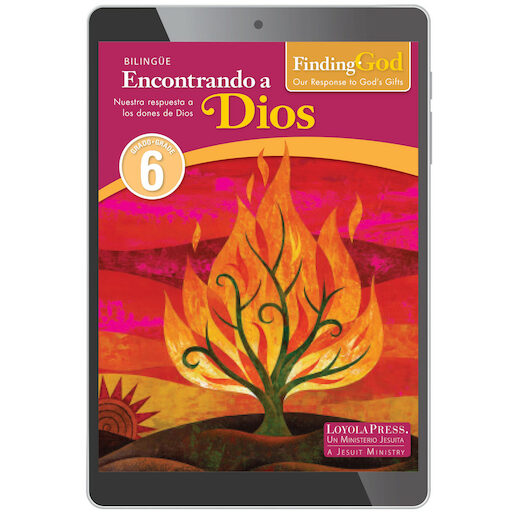 Encontrando a Dios 2021, K-6
Grade 6 Student Book
Ebook
Bilingual
Publisher: Loyola Press
ISBN: 978-0-8294-4402-5
Item Number: LOYO-101636
Not a physical item. Takes a day to process.
Details
Subscriptions are yearly from August through June for digital editions. Digital student books incorporate the media manuals.
The digital edition is accessible online and allows students to highlight, make notes, and write responses. Students can access the book from anywhere on any device with web access.
Identifiers:
0829444025
9780829444025