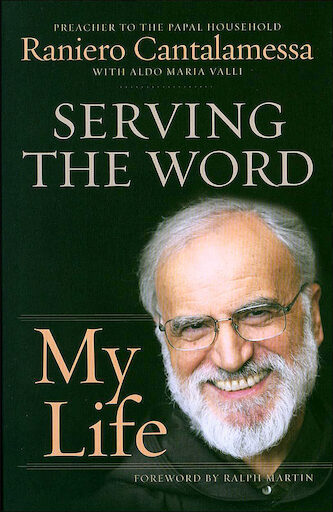 Serving the Word
My Life
$13.59 Save 20%
Retail price: $16.99
Publisher: Franciscan Media
ISBN: 978-1-61636-969-9
Item Number: FRAN-T36969
Non-returnable.
Currently not stocked. Estimated ship date: about two weeks from ordering
Special order item: Price and availability not guaranteed.
Details
"Fr. Raniero Cantalamessa has the unique distinction of being the preacher to three different papal households: Pope John Paul II, Pope Benedict XVI, and Pope Francis. Italian journalist Aldo Valli interviews Fr. Cantalamessa on the occasion of his 80th birthday. From hearing God's call to be the ""bearer of living water: at a young age to playing an integral role in the Second Vatican Council and becoming preacher to three popes, Cantalamessa's entire life has been lived in service to the Word of God. With a Foreword by Ralph Martin. Paperback, 5.5 x 8.5, 176 pages. (©2015)"
Weight: 0.570 lbs
Identifiers:
1616369698
9781616369699
T36969