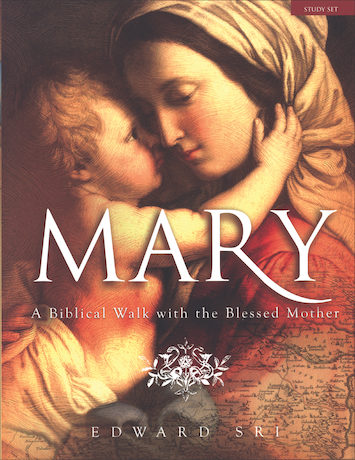 Mary: A Biblical Walk with the Blessed Mother
Participant Workbook
+1 Online Registration Credit
Publisher: Ascension
ISBN: 978-1-935940-75-3
Item Number: ACEN-940753
Returnable within 90 days.
In stock.
Details
A Biblical Walk with the Blessed Mother. The Participant Book is an essential for each participant. It includes engaging study questions, lesson summaries, home reading assignments, talk outlines, charts, diagrams and more. Also has a set of suggested responses which are needed for home preparation, small group discussion and lesson reviews. Paperback workbook, 8.5 x 11, 106 pages. (©2014)

Note: In an earlier printing, these materials were sold in a 3-ring binder.

Identifiers:
1935940759
940616
940753
9781935940753
ACEN-940616