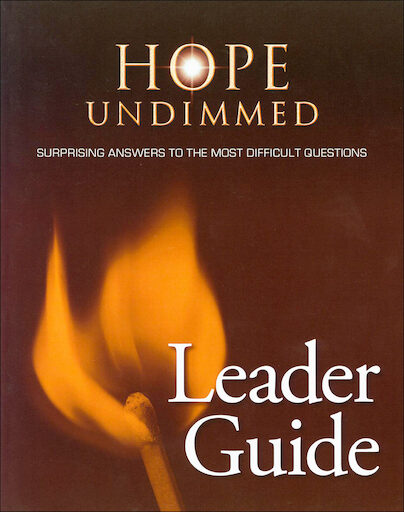 Hope Undimmed
Leader Guide
$17.96 Save 10%
Retail price: $19.95
Publisher: Paradisus Dei
ISBN: 978-1-5170-4252-3
Item Number: PARD-HUG
Non-returnable.
Details
A comprehensive guide to implementing the powerful
Hope Undimmed
video series. It provides: Introduction to the series; Overview of the structure; Small group discussion guidance; Detailed outline for implementing each of the seven sessions; Reproducible participant pages; Reproducible pledge cards. Provides leaders with everything they need to help young people experience the though-provoking and motivational power of
Hope Undimmed
. Paperback, 64 pages.
Weight: 0.418 lbs
Identifiers:
1517042526
9781517042523
HUG