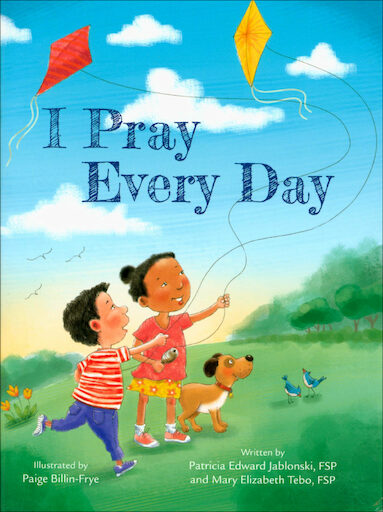 I Pray Every Day
$4.89 Save 18%
Retail price: $5.95
Publisher: Pauline Books & Media
ISBN: 978-0-8198-3742-4
Item Number: PALI-37424
1 in stock. The publisher is reprinting this item.
Details
Ages 6 to 8. Encourages children to learn how to pray in every part of their day. From rising in the morning, to making mistakes, to talking to God before bed, children will see that prayer can be integrated into everything they do. The easy-to-read and relatable situations inspire children to be spontaneous in their prayer and to use it throughout the day. Includes original prayers, as well as traditional prayers such as the Our Father, Hail Mary, and Glory Be. Simple text is reinforced by visuals for emerging readers. Paperback, 5.5 x 7.5, 40 pages. (©2018)
Makes a great Christmas gift for Catholic children.
Weight: 0.154 lbs
Identifiers:
0819837423
37424
9780819837424