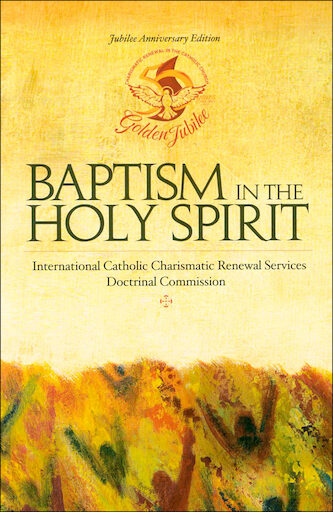 Baptism in the Holy Spirit
Jubilee Anniversary Edition
$7.96 Save 20%
Retail price: $9.95
Publisher: Chariscenter USA
ISBN: 978-0-9677377-6-8
Item Number: NSCC-37768
Non-returnable. Old Edition.
Out of print. No longer printed by the publisher.
Out of stock.
Details
After five years and over 6500 copies of the original sold in the U.S. alone, the International Catholic Charismatic Renewal Services decided to update the text with many quotations from Pope Francis in time for the Renewal's Jubilee. For anyone in leadership and for those in formation.
Weight: 0.403 lbs
Case Qty: 64 ($509.44)
Identifiers:
0967737761
37768
9780967737768
New Edition
$10.39$12.99
NSCC-86416