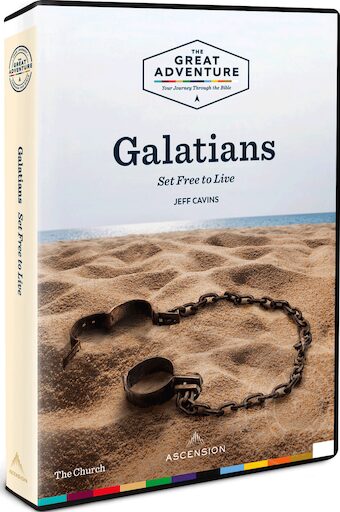 Galatians 2019
DVD Set
Publisher: Ascension
UPC: 8 11661 01556 8
Item Number: ACEN-015568
Details
Eight videos provide an overview and explanation of Galatians:
1. Introduction
2. An Urgent Appeal
3. The Threat of Compromise
4. "The Righteous Shall Live by Faith"
5. "Why the Law?"
6. "No Longer a Slave, but a Son"
7. A New Kind of Freedom
8. "Let Us Not Grow Weary in Doing Good"
Weight: 0.404 lbs
Case Qty: 8 ($799.60)
Identifiers:
811661015568