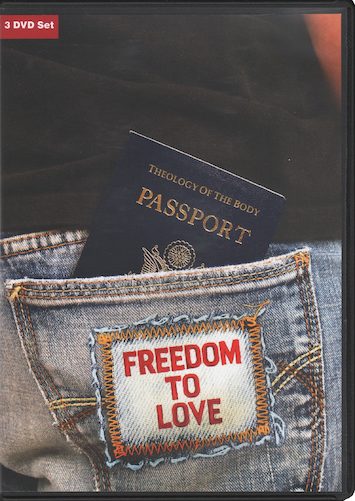 Freedom to Love
DVD Set
Publisher: Ascension
UPC: 8 11661 01095 2
Item Number: ACEN-010952
Not in stock. Estimated ship date: about two weeks from ordering
Details
Three DVD Set with five 50-minute sessions. Sessions were filmed with Christopher West and an audience of enthusiastic college students. It is an ideal introduction to the liberating messages of Theology of the Body for young adults. Each 50-minute session accompanies a lesson from the Student Workbook. Addresses the following critical questions:
What is the Theology of the Body and how can it change my life?
What does it mean to live a life of freedom?
What does love look like and how do I live it?
How can I tell the difference between love and lust?
What is the problem with pornography?
Doesn't contraception make me free?
Does God have a plan for my future?

Weight: 0.360 lbs
Identifiers:
010952
811661010952