Boost Your
Religious Education
Enrollment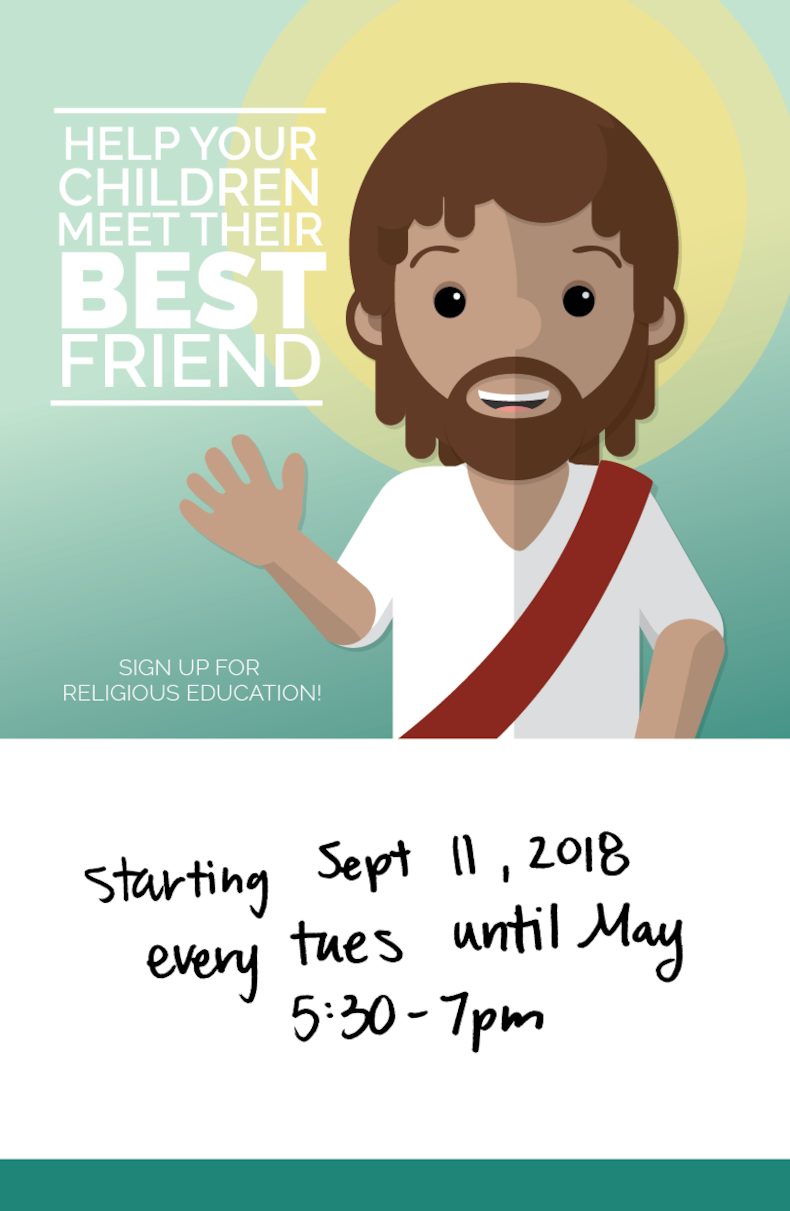 Download
Free Posters
For Your Parish!
Available in Spanish
To help you further the work of your Religious Education classes this year, we have created posters for you to download or purchase. Each of these high-quality designs has a large white space for you to fill in with with appropriate sign-up instructions for your parish.
We are praying for you and your families during this sign-up season.
In Christ,
Your friends at the Communication Center
Free English Downloads (8.5 x 11")
Free Spanish Downloads (8.5 x 11")
Buy English Posters—Sets of 4 (11 x 17")