Boost Your
Religious Education
Enrollment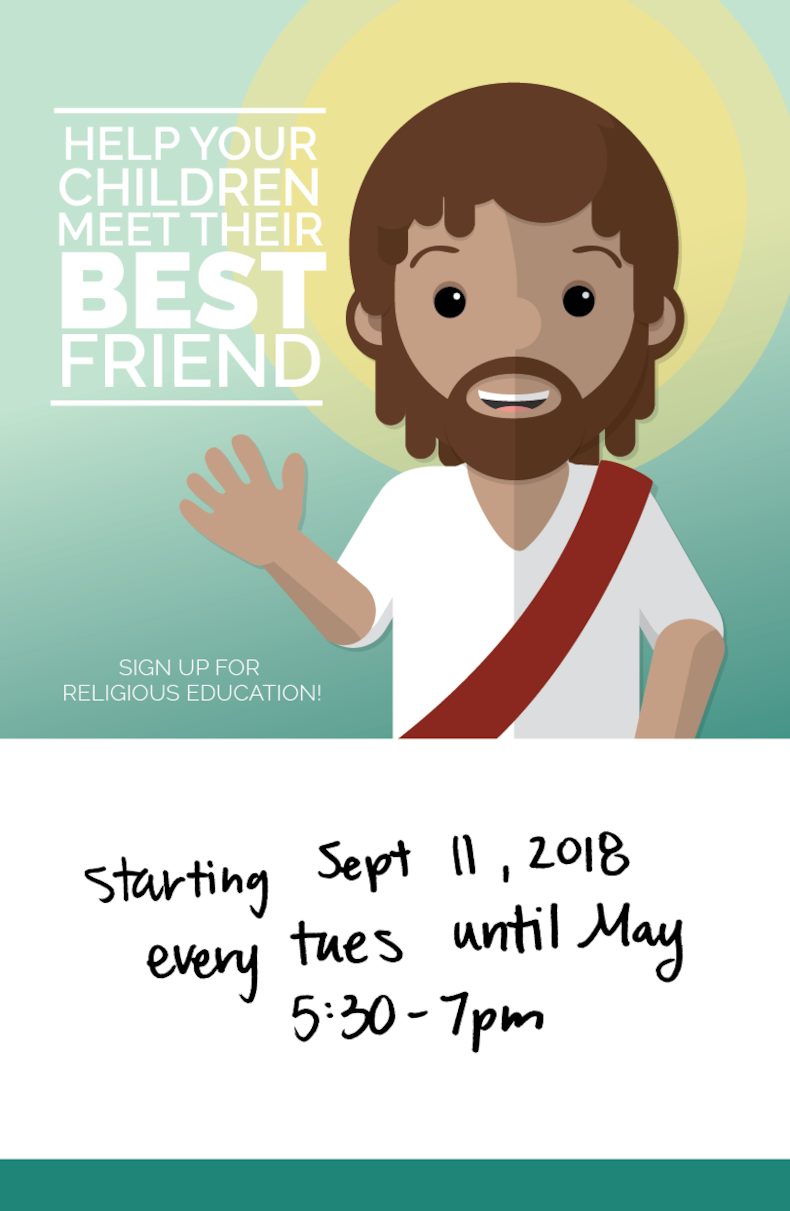 Print
Free Flyers
For Your Parish!
To help you further the work of your Religious Education classes this year, we have created flyers for you to print and banners for you to purchase. Each of these high-quality designs can be customized with sign-up instructions for your parish. They can also be used as bulletin inserts. All designs are also available in Spanish.
We are praying for you and your families during this sign-up season.
In Christ,
Your friends at the Communication Center
Free English Downloads (8.5 x 11")
Free Spanish Downloads (8.5 x 11")
Buy English Posters—Sets of 4 (11 x 17")

Buy Best Friend Campaign Materials

Buy Your Child Belongs Campaign Materials
About Communication Center
Buy from the nation's leading distributor of Catholic religious education curriculum--everything you need from dozens of publishers, delivered quickly and economically. We have curriculum, Bibles, catechisms, sacrament materials, and resources. Our role in the marketplace is to make it easy and affordable for you to get what you need for all your faith formation programs. We have 50 years of experience, a large warehouse, a user-friendly website, long partnerships with Catholic publishers, and a desire to serve.