Second Annual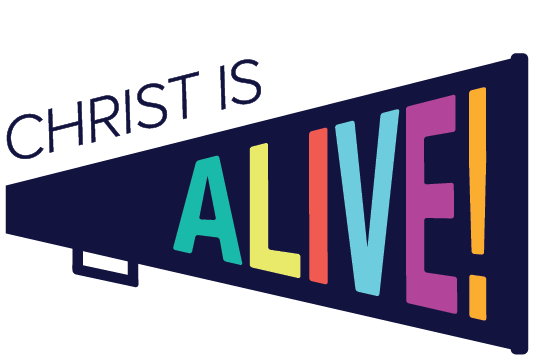 Essay Contest
Your parish and/or school is invited to participate in Christ Is Alive! National Essay Contest. The contest is open to children in grades 3 through 8 who are enrolled in a Catholic school or in a parish religious education program. We will select two winners in each grade from across the United States.
"Christ is alive and he wants you to be alive!
He is in you, he is with you and he never abandons you."
– Pope Francis, Christus Vivit
Contest Info Packet
DOWNLOAD >

CONTENTS
• Contest Announcement
• Contest Rules
• Student Info Sheet
• Essay Cover Sheet
• Bulletin Board Flyers
Important Rules
• Each school may submit one entry per grade, and each parish program may submit one entry per grade.
• Essays are limited to one side of one 8.5 x 11 piece of paper.
• Staple completed Essay Cover Sheet (included in the Info Packet) to each entry submitted.
• Entries must be sent by mail and postmarked by March 19, 2021.
• We will contact the winners on May 3 and post the names of the parishes and schools that submitted winning entries shortly after that. (We won't post the name of any child.)
For complete list of rules, see Contest Rules on page 2 of the Info Packet.
Contest Awards
$100 + ANY BIBLE
Each student winner will receive $100 and any Bible from comcenter.com FREE BOOK
Each student winner will receive 20 copies of a book to distribute to his or her classmates. $100 + $100 CREDIT
The religion teacher of each student winner will receive $100 and a $100 credit at comcenter.com $200 + $200 CREDIT
The parish or school of each student winner will receive $200 and a $200 credit at comcenter.com
Essay Topic
Describe a moment when you felt close to God.
For example, it could have been when you were praying, on a retreat or at Mass. Or it could have been in an answer to one of your prayers, on in the mercy or kindness of someone you know.
God is at work in the world all the time. He is close to his people in their daily lives, in all their joys and sorrows. He comforts us, heals us and help us. That's the good news: God is with us! For this essay, think of a time when you felt God was with you and write about it.
Family Participation
This contest provides a wonderful opportunity for families to talk about times when they have experienced God in their lives.
2019-2020 Essay Contest Winners
Grade 3
Queen of Peace Catholic School
Salem, OR
St. Gregory School
North East, PA
Grade 4
St. Giles Catholic School
Oak Park, IL
Cathedral School of St. Mary
Austin, TX
Grade 5
Cheverus Catholic School
Malden, MA
St. Elizabeth Ann Seton Elementary
Rapid City, SD

Grade 6
Prince of Peace Catholic School
Taylors, SC
St. Joseph Catholic Church
Bertha, MN
Grade 7
St. Catherine of Siena School
Trumbull, CT
St. Stephen Protomartyr School
St. Louis, MO
Grade 8
Sacred Heart Catholic Church
Savannah, GA
St. Hilary of Poitiers School
Rydal, PA
Because of the incredibly personal nature of some of the essays, we are not going to make them public without the permission of the student and his or her parents. It may take us a while to get that permission, but if any of them become available, we will send a follow-up email to announce it.
Subscribe to our mailing list to keep up to date with announcements!