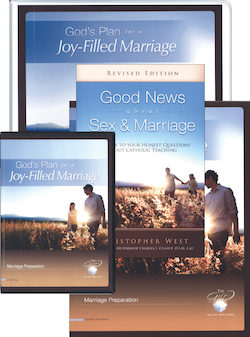 God's Plan for a Joy-Filled Marriage — Ascension
A six-part study based on the Theology of the Body. The program is a key component of marriage preparation: catechesis in the theology of marriage and the gift of human sexuality. Provides couples with an understanding of the teachings of the church and offers them tools so they can live out those teachings in their married life. When engaged couples understand God's plan for marriage--including a clear and pastoral explanation of the "difficult teachings"--they come away with a sense of freedom and gratitude. Perfect for marriage preparation classes or for use as a supplement to an existing Pre-Cana program.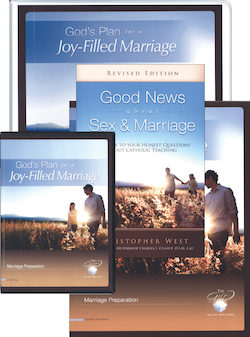 Starter Pack
ACEN-011263
Currently not stocked.
Estimated ship date: about two weeks from ordering
Details »