Jesus Brings Us Life — Pauline Books & Media
First Penance + First Eucharist
Twenty-two one-hour lessons: six background lessons, eight lessons on Reconciliation and eight lessons on the Eucharist. Spiral-bound Teacher Manual includes lesson plans, reproducible handouts and certificates. Approved by the Bishops' Committee. (©1988)

PLEASE NOTE: The Teacher Manual for this program is out of print.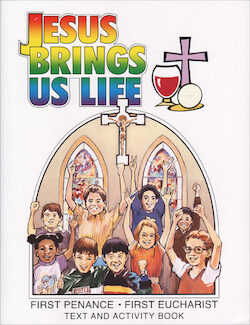 $14.24 $16.95 Save 16%
In stock.