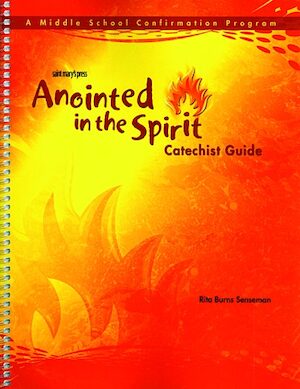 Anointed in the Spirit: Confirmation, Jr. High — Saint Mary's Press
For junior high. A Confirmation program that explores the meaning of the symbols and rituals of the sacrament. It places the Rite of Confirmation at the starting point for catechesis. Components include a candidate handbook, catechist guide, sponsor booklet and program director manual. (©2010)

Anointed in the Spirit (©2010) has been approved by the Bishops' Committee.