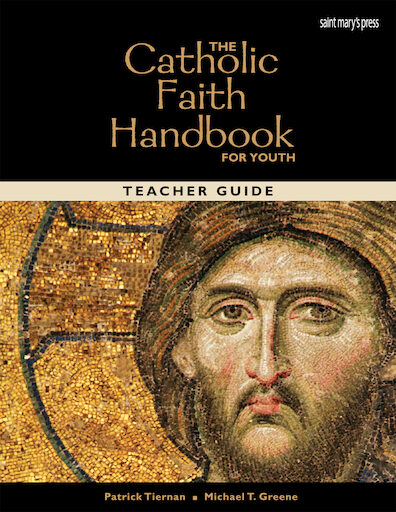 Catholic Faith Handbook for Youth, Teacher Guide, 2nd Edition
Publisher: Saint Mary's Press
UPC: 821283
Item Number: STMR-821283
Non-returnable. Old Edition.
Currently not stocked. Estimated ship date: about two weeks from ordering
Special order item: Price and availability not guaranteed.
Details
Use The Catholic Faith Handbook for Youth as the text for an overview course about Catholic beliefs and practices following the curriculum framework for high school. With the student book providing the core content, the teacher guide offers creative, effective lessons. Structured as a seven-unit, semester-long course. Six units follow the core elements of the bishops' framework with an additional unit on Christian prayer. Each unit includes a unit overview, key understandings and questions, an outlined path to understanding, learning experiences, handouts, assessments, vocabulary, a list of related Scripture passages and a list of chapters or sections used in the lesson. (©2011)

Please Note: The companion student book, The Catholic Faith Handbook for Youth, 2nd Edition, is out of print.
Weight: 1.506 lbs
Case Qty: 32 ($1,118.40)
Identifiers:
821283