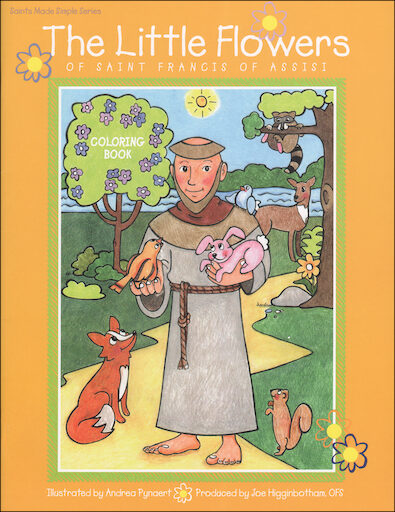 The Little Flowers of Saint Francis of Assisi Coloring Book
Saints Made Simple Series
$2.25 Save 25%
Retail price: $2.99
Publisher: Sts. Francis and Clare Press
ISBN: 978-0-9789684-1-0
Item Number: STFC-968410
Non-returnable.
Currently not stocked. Estimated ship date: about two weeks from ordering
Special order item. Currently not stocked. Not available online.
Details
The Little Flowers of Saint Francis are classics. These fanciful tales will encourage children to imitate the love and virtue of a humble man who rebuilt the church and forever changed the world. Each coloring page has a caption that tells the story being depicted. Paperback, 32 pages.
Weight: 0.241 lbs
Identifiers:
0978968417
968410
9780978968410