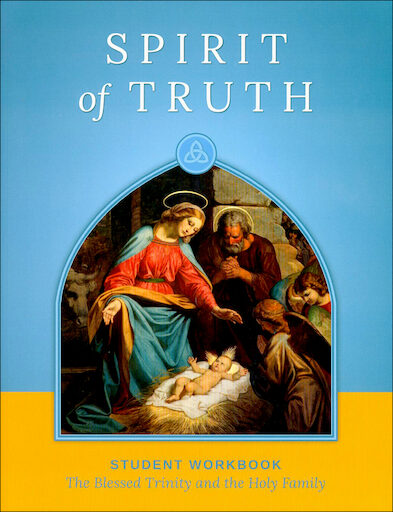 Spirit Of Truth Grade K Student Workbook Ebook (1 Year Access)
Kindergarten Student Book
Ebook School Edition
Publisher: Sophia Institute for Teachers
UPC: 9781622824205ET
Item Number: SOPH-4205ET
View Sample
Not a physical item. Takes a day to process.
E-book. Not available online.
Details
Spirit Of Truth Grade K Student Workbook Ebook (1 Year Access)
Children are introduced to the loving goodness of the Blessed Trinity; they meet the members of the Holy Family, and they learn who the saints are and what they teach us. They begin to explore why virtue is good and sin is bad, and the importance of developing good habits. Finally, they learn that they can speak to God in prayer.
Identifiers:
9781622824205ET
Teacher Manual for School
$59.99
SOPH-4182