We Believe with Project Disciple, K-6
Kindergarten Catechist Guide
Parish Edition
$65.00 Save 25%
Retail price: $86.67
Publisher: Sadlier Religion
ISBN: 978-0-8215-6410-3
Item Number: SADL-64103
View Sample
Out of print. No longer printed by the publisher.
Available as part of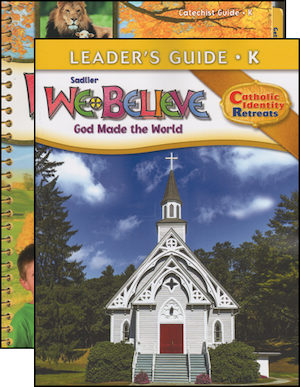 We Believe Catholic Identity, K-6: Kindergarten, Catechist Guide with Leader Guide, Parish Edition
$65.00 $86.67
SADL-30900
Details
This 2011 version of We Believe Parish: Kindergarten Catechist Guide has been updated to include changes from the new Roman Missal.
Digital Online Resources to support Faith Formation
Weight: 1.995 lbs
Case Qty: 16 ($1,040.00)
Identifiers:
0821564102
64103
9780821564103
SADL-64103RE