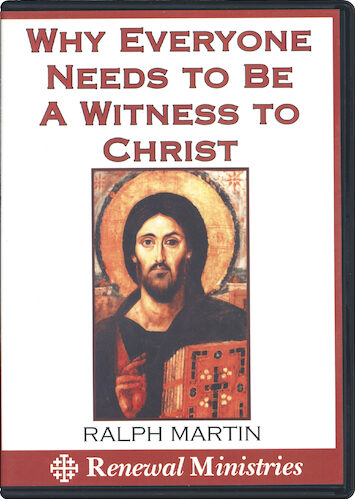 Why Everyone Needs to Witness to Christ DVD
$10.08 Save 16%
Retail price: $12.00
Publisher: Renewal Ministries
UPC: WWCDV
Item Number: RENE-WWCDV
Returnable within 90 days.
Not in stock. Estimated ship date: about two weeks from ordering
Details
DVD. What does the Catholic Church really teach about the possibility of being saved? In this dynamic talk given at Franciscan University of Steubenville, Ralph Martin cuts through the confusion and lies and gives an inspiring call to the importance of each of us being witnesses for Christ and the message of salvation. DVD format.

Identifiers:
WWCDV