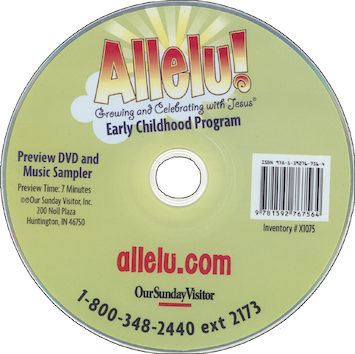 Allelu! Preschool-K
All Grades Preview DVD
Publisher: Our Sunday Visitor
ISBN: 978-1-59276-756-4
Item Number: OSVP-X1075
In stock.
Details
Helpful advice on effective ways to help preschoolers grow in faith. A great training tool for new catechists and an introduction to Allelu!
Digital Resources for At-Home Faith Formation
Activity pages, home lesson plans, games, lectionary resources and registration for upcoming webinars for parents, DREs and catechists.
Weight: 0.052 lbs
Identifiers:
1592767567
9781592767564
X1075