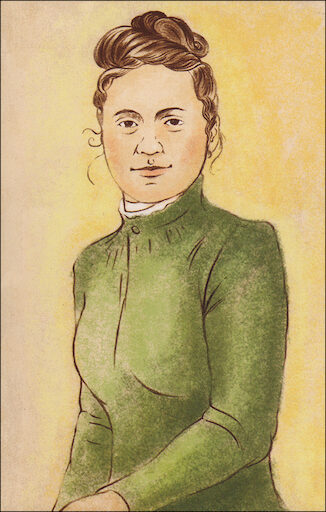 Alive in Christ, 1-8
St. Therese of Lisieux
Grade 2 People of Faith Cards
Parish & School Edition
Publisher: Our Sunday Visitor
ISBN: 978-1-61278-066-5
Item Number: OSVP-CU5359
Out of print. No longer printed by the publisher.
Out of stock.
Details
Package of 25 St. Therese of Lisieux People of Faith cards which connect with a chapter in
Alive in Christ
Grade 2. Illustrated in an art style specifically chosen for second graders. Each card contains a prayer and brief biography on the back. A resource for any catechetical program.
Text on the back of teh card:
Saint Therese of Lisieux
1873-1897
Feast Day -- October 1
Saint Therese of Lisieux lived in France. As a child, she sometimes did naughty things. After her mother died, Therese was very sad and decide she would always choose to do what was good. When Therese joined the Carmelite convent she said she couldn't do big, important things for God. But she could do little things, like her chores, and offer them to God. She is known as the "Little Flower of Jesus."
Patron of missionaries, florists, and France. All of Saint Therese's sisters entered convents. Two were in the came Carmel with her.
O my God! I offer Thee all my actions of this day for the intentions and for the glory of the Sacred Heart of Jesus. (Saint Therese's prayer.)
Weight: 0.143 lbs
Identifiers:
1612780660
9781612780665
CU5359