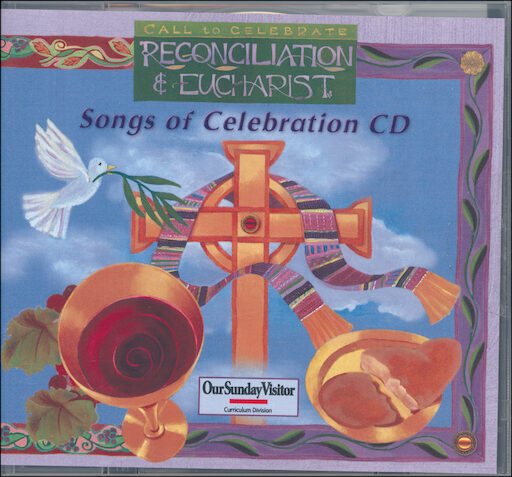 Call to Celebrate: Reconciliation
Songs of Celebration: Reconciliation and Eucharist
Music CD
Publisher: Our Sunday Visitor
ISBN: 978-0-15-901644-2
Item Number: OSVP-CU0761
1 in stock. Out of print. No longer printed by the publisher.
Details
Songs of Celebration
music CD features a diverse collection of inspiring music perfect for preparing for and celebrating the sacraments of Eucharist and Reconciliation.
For Reconciliation Includes:
We Are Called; We Are Marching; Del Senor Viene La Misericordia; Remember Your Love; Children of God; and Coming Back Together.
For Eucharist Includes:
Yes Lord, I Believe; Glory to God; Create in Me; Open My Eyes; We Praise You; Te Alabare, Senor; Come to the Table; and Lead Us to the Water.
For Confirmation includes:
Send Us Your Spirit.
Weight: 0.120 lbs
Identifiers:
0159016444
9780159016442
CU0761