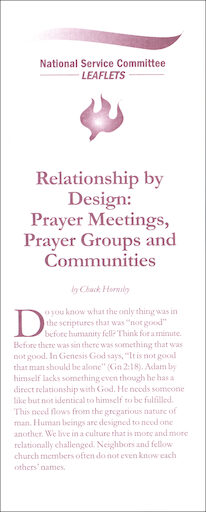 Relationship by Design
$.40 Save 20%
Retail price: $.50
Publisher: Chariscenter USA
UPC: RBD
Item Number: NSCC-RBD
Out of print. No longer printed by the publisher.
Not available.
Details
Leaflet by Chuck Hornsby
This leaflet builds on the fact that we are a gregarious people. We need each other, we need to come together and be a relational force for building the church and evangelizing the world.
Weight: 0.015 lbs
Identifiers:
RBD