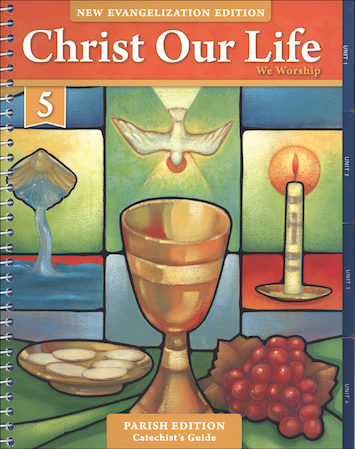 Christ Our Life: New Evangelization, K-8
We Worship
Grade 5 Catechist Guide
For Parishes
Publisher: Loyola Press
ISBN: 978-0-8294-4237-3
Item Number: LOYO-42373
View Sample
In stock.
Details
The Catechist Guide allows for weekly planning with an easy-to-use Get-Ready Guide. The Catechist Guide, along with planning tools and resources, provides step-by-step teaching directions, lesson scripting, additional activities, resources and more. Each Catechist Guide comes with classroom posters and reproducible blackline masters that include assessments and activities. Spiral-bound wraparound edition. (©2016)
Digital Resources for At-Home Faith Formation
Ebooks Available. Free chapter-by-chapter at home lesson plans, games and study guides for every grade.
Weight: 3.660 lbs
Identifiers:
0829442375
42373
9780829442373
Set Includes