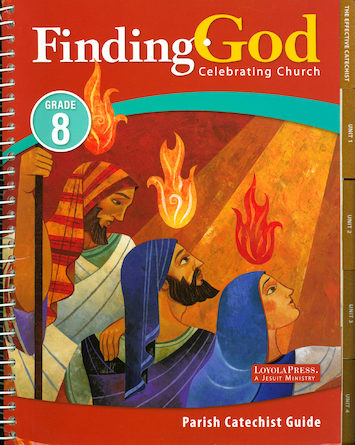 Finding God, K–8
Celebrating Church
Grade 8 Catechist Guide
For Parishes
Publisher: Loyola Press
ISBN: 978-0-8294-3887-1
Item Number: LOYO-38871
View Sample
In stock.
Details
Catechist Guide Kits for parish religious education include catechetical background, plans, step-by-step support and additional activities. Each guide includes 2 audio CDs with dramatized Scripture stories, guided reflections and instrumental music; 6 posters, and reproducible blackline masters including assessments and activities.
Digital Resources for At-Home Faith Formation
Free chapter-by-chapter at home lesson plans, games and study guides for every grade.
Weight: 4.395 lbs
Identifiers:
0829438874
38871
9780829438871