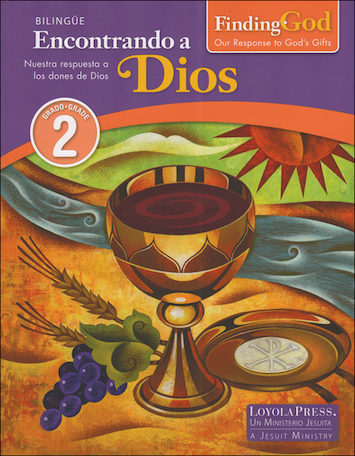 Encontrando a Dios, K-8
Grade 2 Student Book
For Parishes
Bilingual
Publisher: Loyola Press
ISBN: 978-0-8294-3862-8
Item Number: LOYO-38628
View Sample
In stock.
Details
Bilingual Student Books features a five step learning process with unit openers, stories of saints, application to the child's life, deepening understanding of Scripture and doctrine, various forms of prayer, and ways for children to respond to what they have learned. Celebrating and Seasonal Sessions highlight the Mass and the liturgical year. (©2015)
Digital Resources for At-Home Faith Formation
Free chapter-by-chapter at home lesson plans, games and study guides for every grade.
Weight: 1.985 lbs
Case Qty: 18
Identifiers:
0829438629
38628
9780829438628
Teaching Guide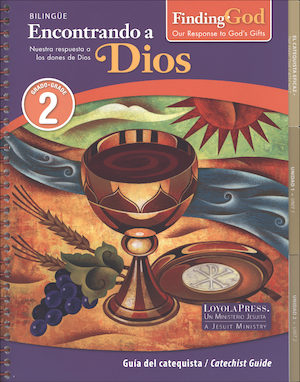 Grade 2 Catechist Guide Kit
Bilingual
$55.95
LOYO-40591
More in This Program