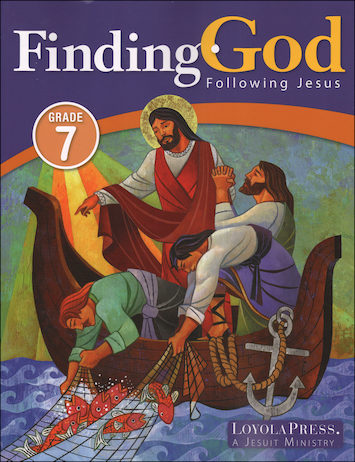 Finding God, K-8
Following Jesus
Grade 7 Student Book
Publisher: Loyola Press
ISBN: 978-0-8294-3671-6
Item Number: LOYO-36716
View Sample
In stock.
Details
Can be used for Grade 7 or for the first year of a combined 7-8th grade junior high class. The life of Jesus and the authentic teachings of the Catholic Church are presented and explored in an age-appropriate way for seventh- and eighth-graders, encouraging lifelong discipleship. By engaging the minds, hearts and souls of young people, Finding God helps them know their faith, grow in faith, and go in faith. Student Books feature lives of the saints as unit openers and thought-provoking questions and an opening prayer. Exploration of content includes special features to connect faith and life: Our Catholic Character, Past Meets Present, and Sacred Art. A variety of forms of prayer and reflection activities draw young people into a relationship with God. Each Respond page concludes with a call to action. Each unit closes with a choice of two Faith in Action projects that invite young people to live out the principles of Catholic social teaching. Also includes special liturgical year sessions. (©2014)
Digital Resources for At-Home Faith Formation
Free chapter-by-chapter at home lesson plans, games and study guides for every grade.
Weight: 1.530 lbs
Case Qty: 20
Identifiers:
0829436715
36716
9780829436716
Catechist Guide for Parish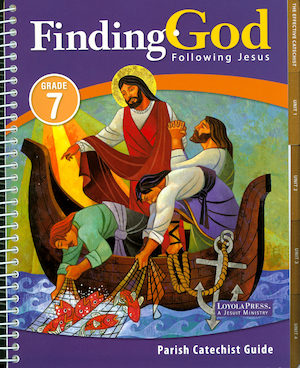 $55.95
LOYO-38864
Teacher Manual for School
$55.95
LOYO-38888