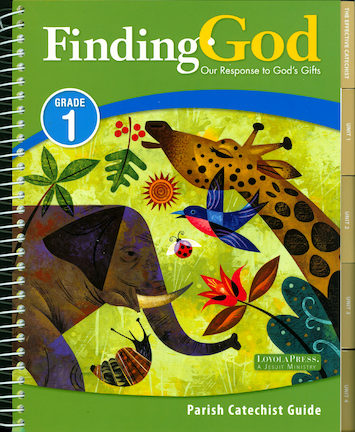 Finding God, K–8
Grade 1 Catechist Guide Kit
For Parishes
Publisher: Loyola Press
ISBN: 978-0-8294-3239-8
Item Number: LOYO-32398
View Sample
In stock.
Details
Catechist Guide Kits include the Catechist Guide, five classroom posters, and two audio CDs with dramatized Scripture stories, guided reflections and music. Catechist Guides for parish include easy-to-follow one-hour lesson plans with straightforward coaching tips, and blackline masters. They provide complete catechetical background, step-by-step instruction, and a variety of activity options. They also offer opportunities and help for serving and including children with special needs. (©2013)
Digital Resources for At-Home Faith Formation
Free chapter-by-chapter at home lesson plans, games and study guides for every grade.
Weight: 3.825 lbs
Case Qty: 9
Identifiers:
0829432396
32398
9780829432398
Set Includes