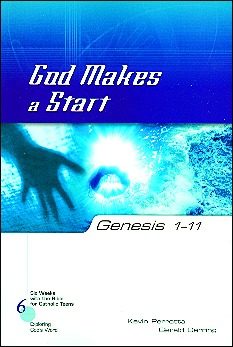 Six Weeks with the Bible for Catholic Teens: Genesis 1-11: God Makes a Start
God Reveals Himself
$7.95
$6.36 for 5+ Save 20%
Price and availability not guaranteed.
Publisher: Loyola Press
ISBN: 978-0-8294-2050-0
Item Number: LOYO-20509
Non-returnable.
Not in stock. Estimated ship date: about two weeks from ordering
Special order item: Price and availability not guaranteed.
Details
This series introduces high school students to books of the Bible by asking insightful questions to help youth discern what Scripture means for their lives today. The series provides students with a clear explanation of Biblical text, opportunities for prayer, and a means to enter into conversation with God. Each guide introduces one book of the Bible and is divided into six weekly sections.The series is thematically arranged, with four guides for each theme. The theme of this guide is
God Reveals Himself to Us.
(©2004)

Weight: 0.370 lbs
Identifiers:
0829420509
20509
9780829420500