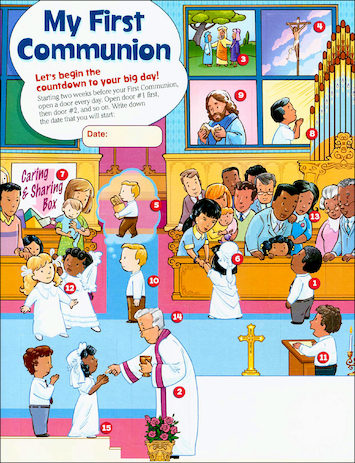 My First Communion Activity Calendar
$3.25
$2.60 for 25+ Save 20%
Publisher: Channing Bete Company
UPC: 50538
Item Number: CHBT-50538
Returnable within 90 days.
In stock.
Out of print at the publisher, we have limited stock.
Details
For children ages 4-9. A fun, interactive way for children and their families to prepare for their big day. Each door and each day bring an engaging new activity such as baking bread to share with friends and family, behaving well in church, and doing something kind for another person. Activities help children understand the religious significance of their First Communion. Includes helpful tips for parents on keeping the day focused on the true meaning of First Communion, recommitting to their faith and church community and keeping the spirit of reconciliation alive in their home. 8.5 x 11.

Identifiers:
50538