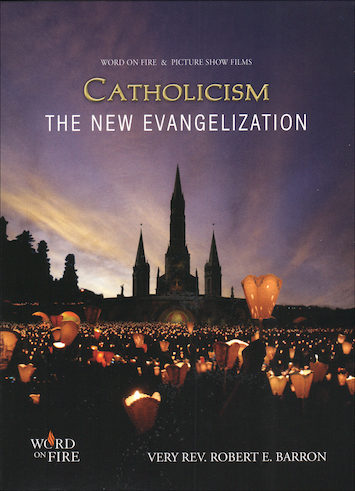 Catholicism: The New Evangelization
DVD Set
Publisher: Word on Fire
UPC: 7 93573 13170 6
Item Number: CATW-WF103
Returnable within 90 days.
Details
Overstock Clearance Price!
Four-disc set includes the 90-minute film that tells what the "New Evangelization" is and then takes viewers on a tour of Australia, England and around the United States to examine the mission of the church within the challenges of Western secular culture and to witness examples of the new ardor, new expressions, and new methods of evangelization in action. Also includes four hours of extra features including two Fr. Barron speeches, full interviews and insights on the New Evangelization with George Weigel, Ross Douthat, Brad Gregory and Brandon Vogt. Program can be presented in six 90-minute sessions. Videos range from 15 to 30 minutes each, 360 minutes total.

Identifiers:
793573131706