NABRE, New Testament, St. Joseph Edition, softcover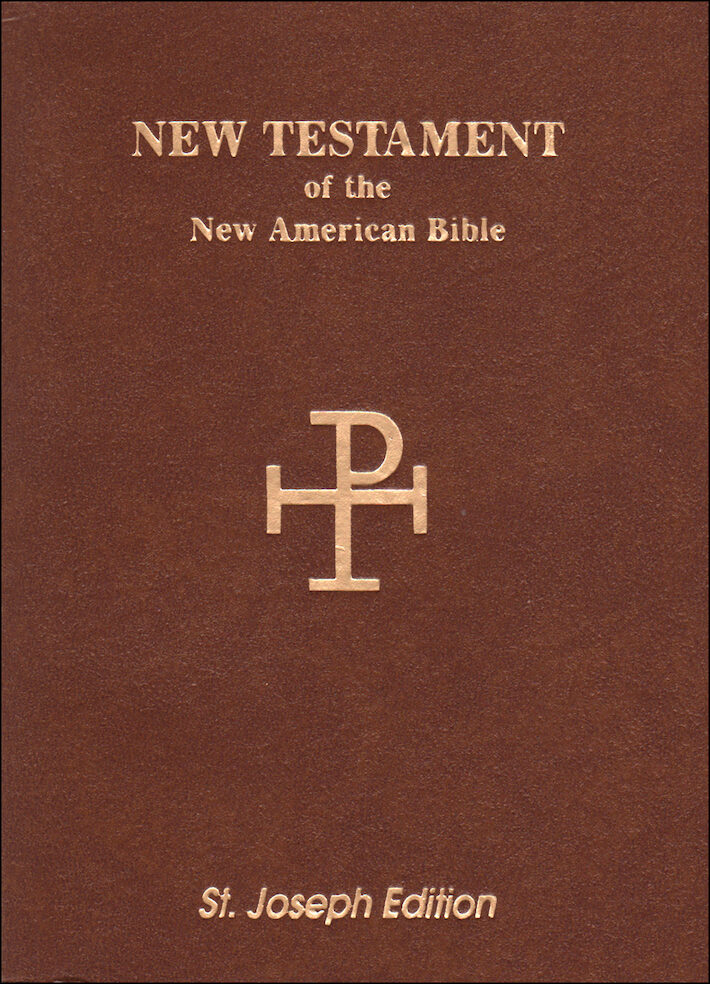 New American Bible Revised Edition
NABRE New Testament
Softcover
$4.95 Save 34%
Retail price: $7.50
Publisher: Catholic Book Publishing
UPC: 65004NAB
Item Number: CATH-65004NAB
Non-returnable.
In stock.
Out of print at the publisher, we have limited stock.
Details
Brown Softcover. NABRE Pocket Edition. Traditional format: two columns of small but readable 8-point type on thin white Bible paper with book introductions, textual notes and footnotes. The notes and footnotes are at the end of each book. Also includes appendix of monthly and daily prayers, and two black and white maps. Imprimatur. Brown flexible softcover, 3.75 x 5.25.
NOTE: Product is going out of print. Available in limited quantities. Replaced by CATH-65004 New Catholic Version.
Other Identifiers:
65004NAB
New Edition
NCV, New Testament, St. Joseph Edition, softcover
$5.95$7.50
CATH-65004