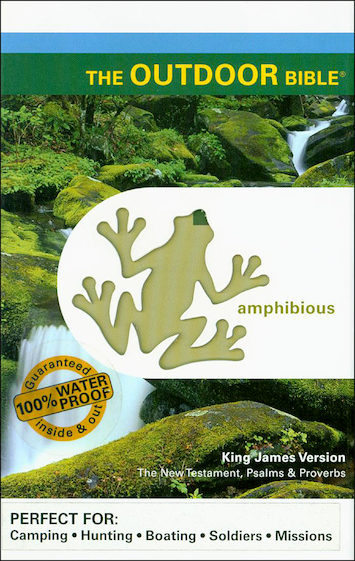 King James Version
KJV The Outdoor Bible: New Testament, Psalms and Proverbs
Waterproof Synthetic
$12.48 Save 50%
Retail price: $24.95
Publisher: Bardin & Marsee
ISBN: 978-0-9792394-0-3
Item Number: BARD-39403
Non-returnable.
In stock.
Out of print at the publisher, we have limited stock.
Details
Overstock Clearance Price!
King James Version New Testament, Psalms and Proverbs. Waterproof, durable, long-lasting. Perfect for beach, pool, sports, missions, camping, travel, boating. Can be written in with pencil, pen, or dry highlighter. 100% waterproof synthetic paper and binding. 7 point font. 4.25 x 7, 368 pages.
Weight: 1.080 lbs
Identifiers:
0979239400
39403
9780979239403