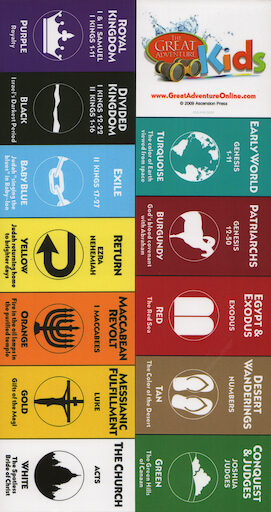 The Great Adventure Kids
Bookmark
Publisher: Ascension
UPC: 8 11661 01068 6
Item Number: ACEN-GAKIDSBKMK
Non-returnable.
59 in stock. Out of print. No longer printed by the publisher.
Details
The color-coded bookmark is a scaled-down version of the Great Adventure Bible Timeline chart for easy reference. Not only can children mark their spot while reading, they can reference the symbols on the card to know what period of salvation history they are reading from.
Makes a great Christmas gift for Catholic children.
Weight: 0.008 lbs
Case Qty: 1500 ($1,500.00)
Identifiers:
811661010686
GAKIDSBKMK