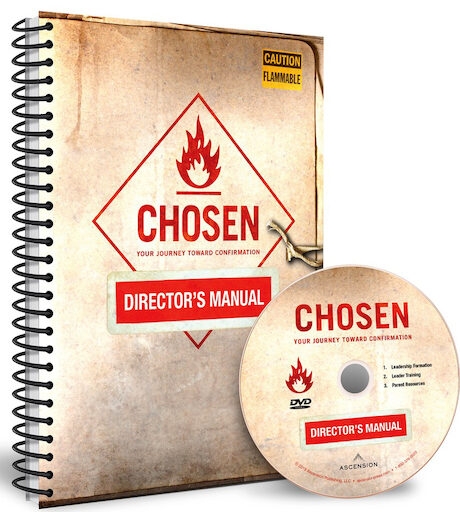 Chosen: Your Journey toward Confirmation
Director Manual
Publisher: Ascension
ISBN: 978-1-950784-13-4
Item Number: ACEN-784134
Details
Provides leaders with several key pieces of content:
Sixty-eight activities and lesson suggestions to help leaders tailor Chosen to the needs of their group.
Additional resources that present a comprehensive vision of the program, including leader formation and training materials, special sessions, a retreat, and a penance service.
Supplemental DVD that includes videos for leader orientation, training and formation, as well as a parent session.
Weight: 2.100 lbs
Case Qty: 14 ($839.30)
Identifiers:
1950784134
784134
9781950784134