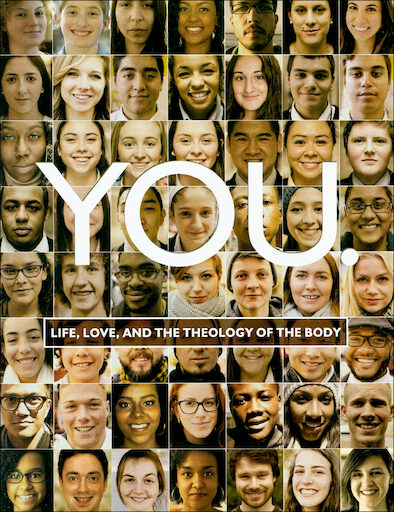 YOU.
Student Workbook
+ online course access
Publisher: Ascension
ISBN: 978-1-945179-02-0
Item Number: ACEN-179020
View Complete Program
YOU.
Details
Student/participant workbook includes session overviews, questions to guide discussion, reflections for personal growth, practical challenges for the week ahead and more. The program presents young people with an authentic view of the human person and tells the extraordinary story of their creation as unrepeatable individuals. Introduces teens to the truth that life is all about going out of themselves to be a sincere gift for others. (©2016)
Online Course
Online course access is available free with purchase of print student workbook upon request. Simply mention it when you place your phone order or make a note in the Special Instructions at checkout on the website. Ascension will contact you with details about how to access the online materials. Online video access is available for 1 year from product purchase date.
Weight: 1.382 lbs
Case Qty: 20 ($439.00)
Identifiers:
179020
1945179023
9781945179020