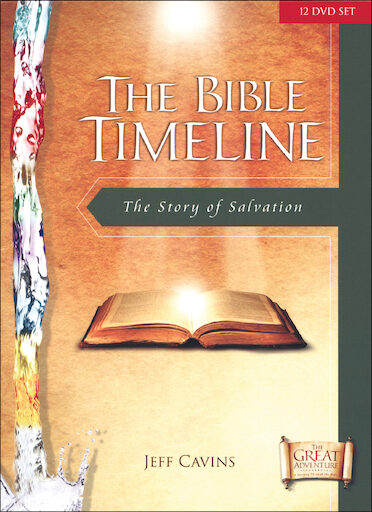 The Bible Timeline
The Bible Timeline
DVD Set
Publisher: Ascension
UPC: 8 11661 01004 4
Item Number: ACEN-010044
1 in stock. Out of print at the publisher.
Details
Learn the Bible in a 24-week course from Jeff Cavins in this video series. Understand the "big picture" of God's plan of salvation. Learn the story told by the fourteen narrative books of the Bible. Learn the twelve key historical periods. Find out how the people, places, events and covenants of the Bible fit together. Helps bring the Scripture readings at Mass to life.

Version 2.0 Revised edition has been re-filmed in high definition and revised to include new theological insights, animated maps of ancient Biblical journeys, definitions and spellings of unfamiliar words, classic art and contemporary images of well-known ancient Biblical sites and on-screen citations from Scripture and the Catechism. Bible Seminar course on 12 DVDs.
Weight: 1.155 lbs
Identifiers:
010044
811661010044
New Edition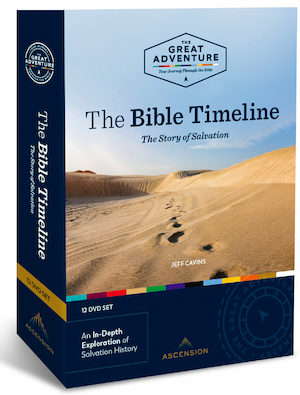 The Bible Timeline 2019: DVD Set
$199.95
ACEN-015490
More in This Program